About Us

Delivery & Returns
We are open!...Loft Shop is a Builders Merchant and supplier of essential building materials to tradespeople.
Operating 8.00am-5.00pm Monday to Friday and 8.00am to 12 noon Saturdays.
COVID-19
Due to continuing restrictions from COVID19 delivery times on some products may be longer than listed on the product page. If you are unsure or would like clarity about delivery times please call us on 0208 5515800 prior to placing your order. In most cases where a supplier has closed we are able to offer an equivalent product. If you place an order and we know that delivery times will vary from what is listed on the product page we shall contact you. We are sorry for any inconvenience caused but will try and stay open as long as we can to cater for our customers needs while recognising the absolute necessity for safety in the face of the Cornoavirus.

The health and safety of our staff and our customers are a key focus for us. We believe it's important to do our part to help reduce the transmission of COVID-19. Here are some of the steps we are taking to protect everyone in this ever-evolving situation:

We are working constantly to make sure that products are available as and when you want them, delivered in the safest way possible.
We are diligently following guidance and best practices from the NHS and UK Government , amongst others.
Our sales team are available to take orders online and over the phone, answer any questions you may have, work with you on the best delivery option and provide more information on the many precautions we're taking to protect your health and safety.

The situation is constantly evolving, but we want to reassure you that Loft Shop are taking matters seriously, we are following guidance provided by the government, working closely with our suppliers and ensuring we do everything possible in these challenging times.

Finally, thank you to our customers for your continued support at this challenging time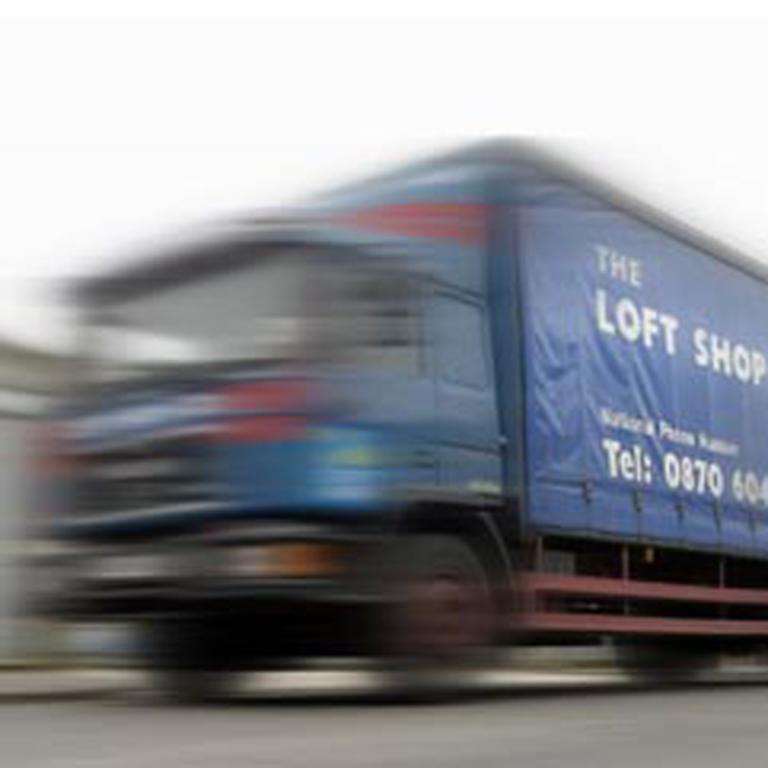 Delivery Planning
We would suggest that you do not schedule any installation work until a few days after the delivery date. You can then resolve any technical issues or order any additional items as neccessary
Next day delivery in Mainland UK on most products and PRE 12.00AM NEXT DAY on some roof domes!
FREE next day delivery is also available to bonified TRADE customers only.
Products are marked appropriately for their specific delivery time below the price on each product. Many products are listed as 'Next working day delivery', while others are listed as '3 working days' or even '10-15 working days'. Delivery times are given to provide the best possible information to you so that you can co ordinate and schedule installation work and deliveries.
If you place your order before 1.00pm we will despatch your product or order the product from our suppliers the same day. Your delivery will be made according to the delivery time listed as above. The first day of delivery will be counted as day 1 if the order was placed prior to 1.00pm. If it is placed after 1.00pm the following day would be day 1.
Loft Shop roof domes are delivered pre 12.00am NEXT DAY if ordered before 11.00am the day before.
Although all the carriers the Loft Shop uses have excellent delivery records and although 99% of the time delivery is made as listed, no carrier can 'guarantee' next day delivery. So where possible it is always advisable to plan your project in advance and make sure you have planned enough time to receive your delivery.
Bespoke Products
Some products listed on this website may be made to measure, therefore delivery times cannot be given until the order is finalised.
***PLEASE NOTE THAT DELIVERIES TO OFF SHORE LOCATIONS CAN INCUR ADDITIONAL CHARGES***
Returns
The Buyer has the right to cancel a Contract in so far as it relates to Goods at any time up to the end of seven Working Days after the Buyer receives the Goods subject to clause 8.8 of our Terms & Conditions.
To exercise the right of cancellation, the Buyer must give written notice to the Company by hand or post, fax or email, at the address, fax number or e-mail address shown below, giving details of the Goods and/or Services (where appropriate) their delivery.
If the Buyer exercises the right of cancellation after the Goods have been delivered to the Buyer, the Buyer will be responsible for returning the Goods to the Company at the Buyer's own cost. A collection by the Loftshop can be arranged, but a 15% re-stocking charge will be applied. The Goods must be returned within 21 days of cancellation. The Buyer must take reasonable care to ensure the Goods are not damaged in the meantime or in transit. If the Buyer fails to take reasonable care of the Goods, the Company will be entitled to charge the Buyer for the price of the Goods.
The Buyer does not have the right to cancel a Contract if the order is for Special Goods or for Goods which by their nature cannot be returned or are liable to deteriorate or for Goods which have been used by the Buyer which may reasonably be regarded as adversely affecting the Company's ability to resell such Goods.