Cowls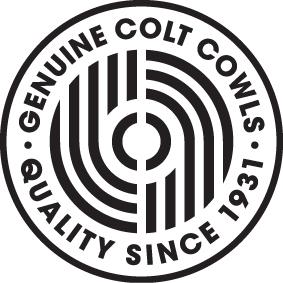 Professional Solutions to Chimney Problems
Colt Cowls high quality product offering has been professionally designed and engineered to solve all chimney problems including downdraught issues, bird and animal entry as well as rain ingress. Colt Cowls, Colt Tops and Rotorvents head up a range of anti downdraught chimney cowls which have been leading the market both in the UK and Europe for over 80 years. Our wealth of experience over these years has enabled us to develop the best quality range of chimney cowls on the market.
Quality... Guaranteed
Many of our products meet the relevant British Standard (in most cases BSEN 1856-1:2003) or have been tested to stringent requirements. All of them have stood the test of time, some for more than 80 years. And because we're so confident in the quality of our products, we will replace any that fail.
Additionally, on certain products we have an unconditional money back guarantee. Experience has shown that only in isolated cases will our product range fail to solve the problems encountered. If having assembled and installed the product correctly, the problem still remains, simply return it to the place of purchase within a reasonable period with a proof of purchase for a full refund.
Colt Cowls now also supply twin wall flue systems, flexible chimney liner and all the accessories you would need to install a chimney system.