Blog
There's more to roof windows than meets the eye.
Date Posted: 11 June 2016
We ask Big Phil why Roof Windows are important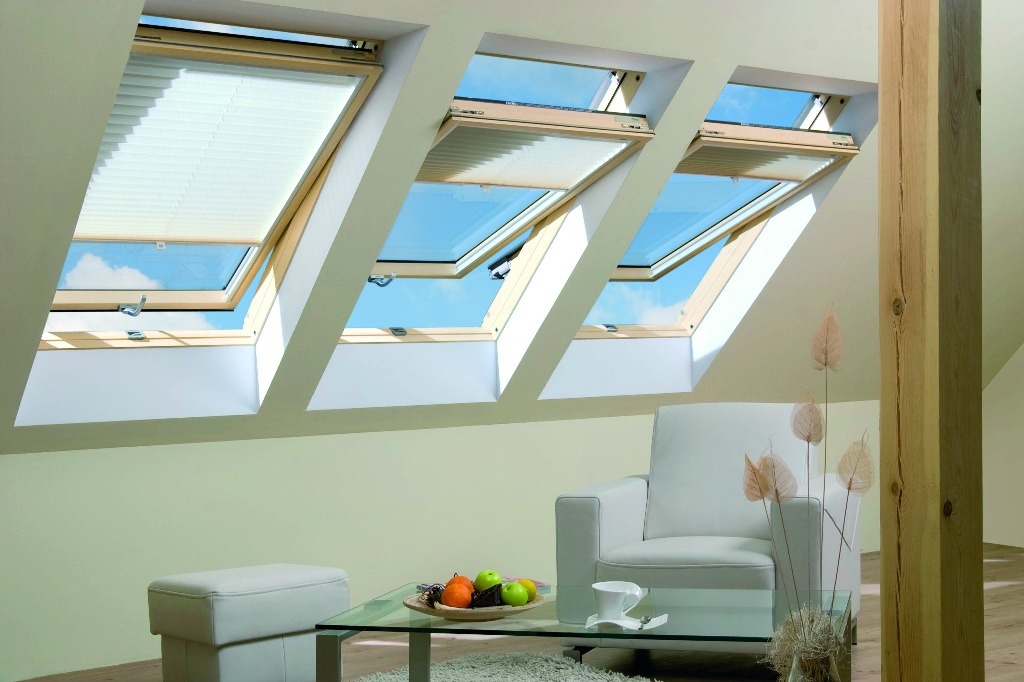 Roof windows are essential to any loft conversion. Not only do they ensure the perfect finish, but roof windows are vital in making sure enough light enters the space and protecting insulation to keep heating bills to a minimum.
What do I need to know about roof windows?
The leading brands for roof windows include Velux, Fakro and Keylite. All three provide a wide range of options to make full use of the natural light available to your loftspace. Depending on the light and surrounding structures, you can choose between regular or modular skylights for sloping or flat roofs, vaulted ceilings and even enclosed spaces using a combination of windows and mirrors. Timber framed roof windows are traditionally the most popular choice for loft rooms although there are many options depending on the size and design of the roof. White roof windows are also gaining in popularity. They can be used to support the roof structure or purely for aesthetic use.
What kind of finishes or blinds should I choose?
You can also choose between blind options, some people prefer the blind inside the window fitting, while others prefer them on the interior side of the skylight. This will be determined by the interior design of your roof space but is an important decision to make when deciding on which windows to go with. If you're planning a loft conversion or renovating a loft space, you should seek advice from your construction or refurbishment company about which roof windows are right for you.
Are there roof window safety mechanisms for small children or pets?
If you have children or small animals that might be able to pass through the gap when the windows are open, make sure you talk to them about special locking and safety mechanisms to keep everyone safe. Similarly, if you require roof access as part of your building's escape route access, you should make them aware so that the correct roof windows can be used. For more information about which type of roof windows are best for you or to discuss safety features, please call 020 8551 5800.